Reviews and Testimonials for BizCardCreator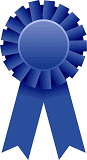 Since 2006 our guests have created their own custom business cards and letterhead here at BizCardCreator.com. Numerous updates and improvements have been added to the programs too. BizCardCreator just keeps getting better and better. This page was created to give a voice to those who have used BizCardCreator. Others have contacted us using email to offer praise and suggestions that we have incorporated into our upgrades.
This program and other resources provided here have always been free and will continue to be free. Read the reviews and testimonials below from guests who have used our service and have found it to be "just what they needed!"
BizCardCreator.com Testimonials and Reviews
"
Very good service, I am very pleased with the cards and letterhead I created.
"
~Mason T.
"
I thank you for your help I told friends and family about Bizcardcreator.
"
~Jason S.
"
This business card program is perfect the way it is, and is the only one that actually helped me out of several I have found!
"
~Crystal T.
"
I love this website already!!! it is sooo good!!! :)
"
~Malina D.
"
What a great service! I love it!
"
~G. Richards
"
Awesome!!! Just what I was looking for.
"
~Sean B.
"
Thanks for the easy program. I used it to quickly print out tickets. Maybe a similar ticket program could be offered? Thanks again.
"
~Kelly C.
"
It is a great program and I love using it, thank you. I also would love to see that if we needed to add more than 40 letters for the slogan area that we could. Other than this, I love this site.
"
~Dante F.
"
My cards were perfect, the business card creator is a great helper and it's affordable(free!)
"
~Erin M.
"
Thank you very much... Great program and the fact that it's free is superb. Great work!
"
~Luis H.
"
I used two logos on my cards, one on the front and one on the back. Thank you again.
"
~Antoine A.
"
This is a very good program and effective thanks go out to the creators.
"
~K. O'Leary
"
I love this website! I make a card every day! I will never make a card on another website besides this one!
"
~Rachel
"
I like the options and layouts, Bizcardcreator provided excellent service keep up the good work!!
"
~LaTeisha M.
"
Keep up the good work this is an awesome website and it made awesome cards. I will definitely use it again next time and I promise I will suggest it to all of my friends.
"
~Aarush P.
"
I thought this program was great. I like the step by step instructions that make sure everything is set correctly.
"
~Jamar M.
"
Thank you for your service I wouldn't change a thing. I certainly will use Bizcardcreator again in the future.
"
~P. Brewer
"
I am so happy Bizcardcreator is here, I will refer all of my friends and coworkers thank you so much.
"
~Montreal