Contact Us at BizCardCreator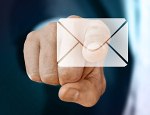 Please contact bizcardcreator.com regarding any issues they may have with this website. You may also contact us for technical support, we would appreciate it you would exhaust our online help resources before contacting us. 95% of the questions people ask have been addressed on our support pages. You can access these resources by using this Help and Support link or the menu on the left.
If you have questions about using the free business card creator or our other services you can refer to our
help and support
pages for immediate help, they may contain the answers you seek.
Contact BizCardCreator.com

Privacy Policy
:
We do not give out ANY of your information to anyone, it will only be used to enable us to reply to your message. You will be contacted by email within 24 hours with a reply to your inquiry.